Ready to Skyrocket your Business with Hubspot?
We've helped hundreds of companies evaluate, implement or optimize HubSpot for their unique business needs. We know HubSpot like the back of our hand, and we are Hubspot Partners.
HubSpot CRM is advanced but easy to learn that automates all critical tasks for your sales, marketing and support team. It allows you to track calls, emails, next activity date, follow-up tasks and more, all at one place. Hubspot's report editor is a wonderful feature which allows you to create whatever report you want as per your business requirements.
The best thing with HubSpot CRM is that it offers core features for free. You can keep up to 1,000,000 contacts, have as many users as you like, manage your sales pipeline and enhance your sales team's performance.
Our Hubspot services Includes
We're High Value Implementation Partner
Working across the HubSpot Growth Suite
Attract and engage with your prospects with personalized marketing
Close more deals, deepen relationships and manage your pipeline more effectively.
Give your customers self service options with Hubspot Service Hub
How much time will it take to set up the hubspot portal?
Get your portal set up right the first time in weeks, not months.
As a HubSpot Solutions Partner, our experts know what it takes to implement HubSpot quickly and effectively. Our team handles the heavy lifting to get your business set up within the platform and provides the necessary support and training for your team to leverage HubSpot's complete functionality.
Wanna check out our Pricing guide?
What would it mean to you if we help you to 10x your return on investment?
Our pricing is personalised to each client we work with, meaning we have too many variants in our services to just list them all on a page. But that won't stop us, we believe in total transparency. Fill in this form and we'll email you our hubspot pricing guide. Simple as that.
Yes! I want to see your packages
Rather not download our pricing guide?
Book a meeting with Gourav at a time that best suits you. Gourav is our Solutions Manager who is an expert in translating your needs and goals into bespoke services.
Ready to get started with Hubspot?
Request a consultation with our team to evaluate your current platforms and learn how HubSpot can add value to your business.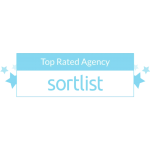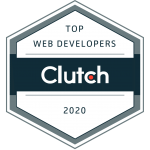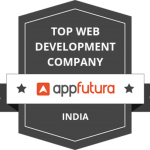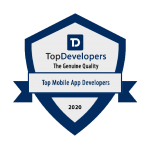 Céline Casse
Paris, France
Gourav and his team are wonderful ! They adapted themselves so much close to your project and to your needs. Gourav is one of the most trustworthy person I have ever met. You can trust him eyes closed. His team is so professional, reactive and very quick. I leave in France and at the beginning I was a bit afraid because of the distance. But finally I don't regret my choice at all. Now, I am planning to work for a very long period of time with him and his team.
Andrea Benton
Canada
It was great working with team RethinkUX, they were quick in their response, understood my requirements clearly and even after the delivery of my project they fullfilled my requests on priority.
Jay
United States of America
Rethink UX developed a software for me, I am very pleased with the work they have done, They are very energetic young team, Gourav runs a very tight ship, while development he came up with lot of interesting and advance ideas and implanted them flawlessly, I will recommend them any day.
Steven Wilson
Germany
I hired RethinkUX for SEO and Social media management. I am thankful to the team for doing the high quality work and always being available for the support. I appreciate the marketing team who was available even on their weekend.
GPS Waraich
Ireland
Rethink UX is a team of talented youngsters, and it's been a year since I have been in touch with them and availed their services. The path-breaking and innovative team with an eye for detail and future compliant with in-depth knowledge about their respective fields, the team is lovely Few Indian professionals believe in proper solution as most resort to quick-fix (Juggad) which will collapse sooner or later. At Rethink, you can expect robust and professional solutions. They are reluctant to negotiate on the price which I was uncomfortable within the beginning, but after a year, I find it value for money, keeping in mind the quality of work. I can safely say I am happy that I got the US Dollar ($) quality of work in INR (₹)
All projects secured by NDA & IP is your's