We work with the latest technologies and frameworks to develop software products so that the software developed by us is future compatible. You can rely on our experience, knowledge, talent pool, and skills for your software projects.
Android
App
We develop native Android Apps. Our developer will work with the team of talented engineers to build the next generation mobile applications.
iOS
App
Leveraging a proven agile methodology and in-house talent, we deliver end-to-end custom products that encompass the complete range of iOS devices.
Cross
Platform App
As a top cross-platform mobile app development company, we help you map the benefits of hybrid mobile apps development into your business.
CMS
Websites
Rethink UX's CMS developers have vast expertise in several Open Source CMS platforms to build web solutions that can be as robust as enterprise level websites.
eCommerce
Websites
We Develop Customized eCommerce Website Tailored To Your Needs. Complete scalable eCommerce solutions for you to take your Business Online.
SaaS
Application
We develop high-end secure and robust SaaS application for your product. We have done it for ourselves and our clients and we can help you achieve the same.
Making Ideas Come to Life!
Year after year, I have helped my clients from India in growing their Real Estate or Healthcare business. It's nice when my clients appreciate for my unique domain and technology expertise in Healthcare and Real Estate!
Lynx is a mini CRM for managing Kumon Center of Math and Reading based in United States of America. The platform has all the features to manage student details and their fees details in the core and many other auxiliary features to manage the center effectively.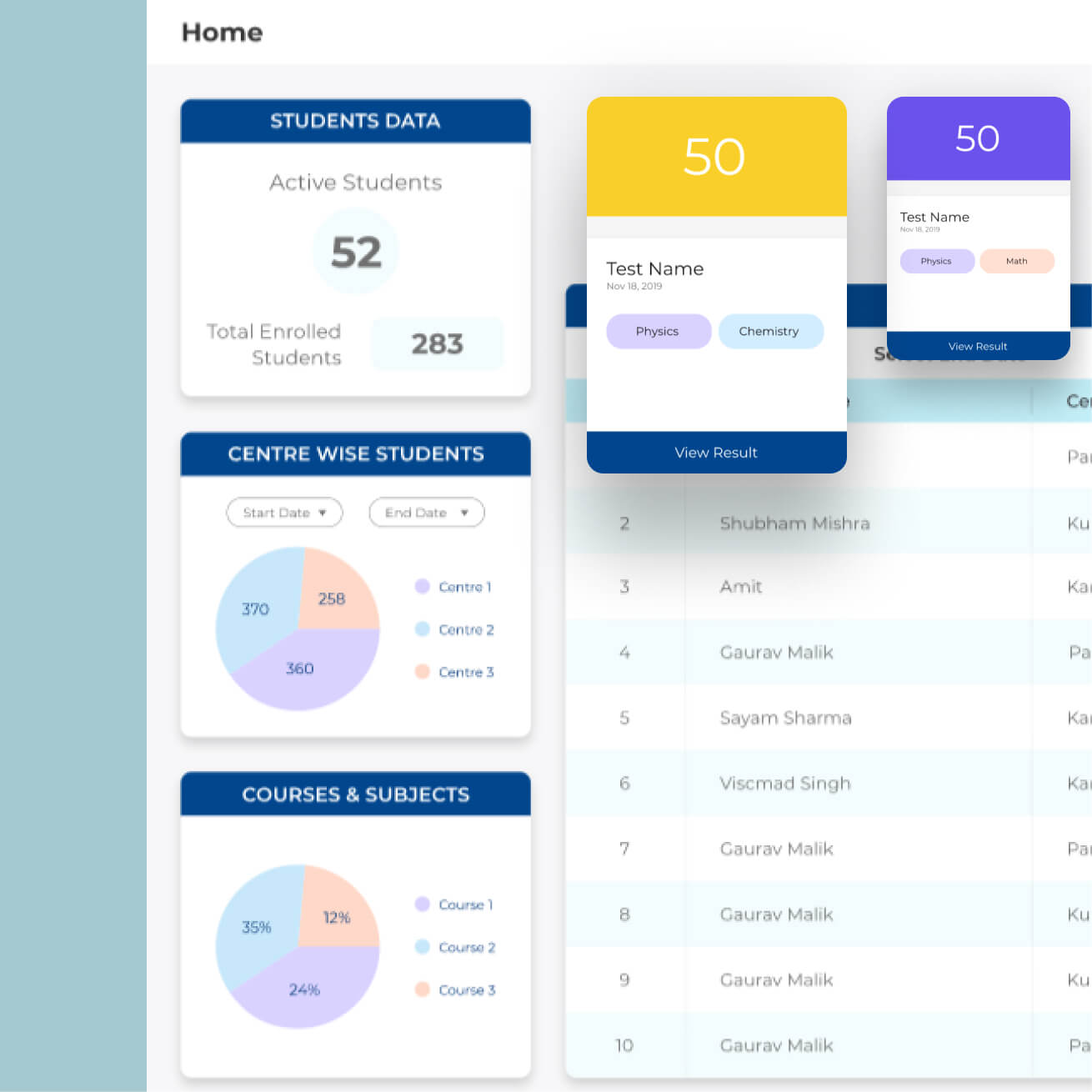 Conduct your exams, eligibility tests and get results with an easy to use application with different dashboards for examiner and examine.
Common Questions Asked By Our Clients
We have jotted down the common questions which frequently come to an individual's mind
We write about latest trends and best practices of UX Design, Software Development, and Digital Marketing
Design
This growing trend of UX has led many in discovering a career in UX designing. So to guide your career path we have designed this
Continue Reading
Design
Nowadays, UX designers are expected to have UI skills however it has many advantages also. There are several reasons for the expectations, but let's not talk about that and come straight to our topic of the difference between UI and UX.
Continue Reading